About Henry Gurtzweiler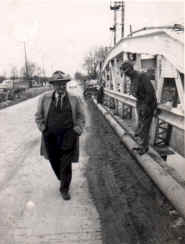 Henry Gurtzweiler Inc. is a common name in the steel erection and concrete reinforcement industry today, and for good reason. Along with saying yes when everyone else says no, Henry Gurtzweiler Inc. is exceptionally qualified. In business since 1929, Henry Gurtzweiler Inc. has the knowledge, stability and professionalism to make your project come to life within budget and on time.
Henry Gurtzweiler Inc. has operated since 1929 with a strict standard on how we conduct business. It is our belief to complete each project with honesty, integrity and to provide the best service to our customers. Don't just take our word for it though. We encourage you to give us a call and ask for a list of our satisfied customers. You are more than welcome to contact them and ask them how we operate from the start to the completion of a project.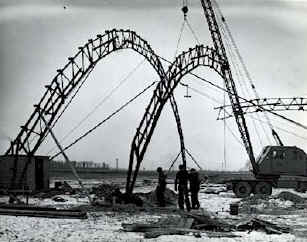 Henry Gurtzweiler Inc. also offers crane rental services by the hour, day, week and month. When you rent a crane from us, the crane also comes with an experienced operator and technical backup to make sure that your project is done right and on time. We have cranes in all shapes and sizes that will suit the needs of your project scope time and time again.
With all most 80 years of experience in the industry, Henry Gurtzweiler Inc. has the experience, professional staff and dedication that you deserve. We operate around the clock and can be on most jobs within hours. Even though we operate around the midwest, Henry Gurtzweiler Inc. is proud to be a hometown company and commonly works on projects in and around the Toledo area. The University of Toledo, Toledo Museum of Art, Toledo Convention Center, Toledo Express Airport and the Society Bank main office are just a few of the local projects which bears our company stamp.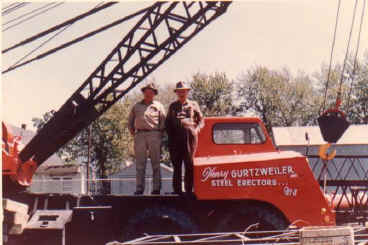 Do not hesitate to contact us even if you think your project is too large or too complicated. With so many years in the business, Henry Gurtzweiler Inc. has made what seemed like the impossible happen over and over again.