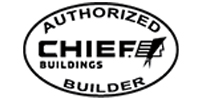 Aircraft Hangar Kits & Construction
Looking for an aircraft hangar construction company?
Henry Gurtzweiler has the solution for you. As a leading provider of pre-engineered aircraft hangars and aviation buildings, Henry Gurtzweiler can save you time and money. These buildings are designed and built off-site and then delivered and assembled at your location. This process allows you to save both time and money when building an aircraft hangar or aviation building.
Henry Gurtzweiler serves Toledo, Columbus, Cleveland, Dayton, Cincinnati, Ann Arbor, Detroit, and all other cities in Ohio and Southern Michigan.