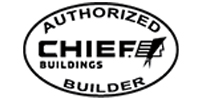 Car Dealership Building Kits & Construction
If you're looking to build a new car dealership in Ohio or Michigan, look no further than Henry Gurtzweiler. We specialize in constructing top-of-the-line car dealerships that are built to last. Our team of experienced professionals has the skills and knowledge necessary to turn your dealership dreams into a reality.
One of the unique services we offer is the use of car dealership building kits. These kits are designed to save you time and money, while still providing you with a high-quality building. The kits come with all the necessary materials, and our team can assemble them quickly and efficiently. This means you can open your dealership sooner and start generating revenue.
At Henry Gurtzweiler, we understand that every dealership is unique. That's why we work closely with each of our clients to create a design that perfectly suits their needs. From the layout of the showroom to the color of the exterior, every detail is taken into consideration. We want to make sure that your dealership is not only functional but also visually appealing.
In addition to our construction services, we also offer ongoing maintenance and support. We want to make sure that your dealership is always in top condition, so we offer regular check-ups and repairs. This ensures that your dealership will continue to run smoothly for years to come. With Henry Gurtzweiler, you can trust that your dealership is in good hands.
Henry Gurtzweiler serves Toledo, Columbus, Cleveland, Dayton, Cincinnati, Ann Arbor, Detroit, and all other cities in Ohio and Southern Michigan.