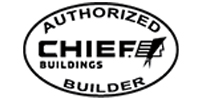 Pole Barn Kits & Construction in Ohio & Michigan
Henry Gurtzweiler is a leading provider of pole barn kits and pole barn construction in Ohio and Southern Michigan. Our pole barns are pre-engineered to assemble quickly and efficiently, making them a cost-effective solution for your agricultural, commercial or residential needs. With our pole barns, you can have a sturdy and durable building in no time.
One of the biggest advantages of using a pole barn kit from Henry Gurtzweiler is that it can be customized to fit your specific needs. Whether you're looking for a pole barn for your farm equipment, a commercial warehouse, or a residential garage, we can design a pole barn that will meet your requirements. Our team of experts will work with you to create a design that is tailored to your specific needs and budget.
Our pole barn kits are made with high-quality materials that are designed to withstand the elements and last for many years. They are also designed to be easy to assemble, so you can have your new pole barn up and running in no time.
At Henry Gurtzweiler, we take pride in providing our customers with the best service possible. From the initial consultation to the final construction, our team will be there to guide you through the process. We also offer ongoing maintenance and support, so you can rest assured that your pole barn will continue to function at its best for years to come. With Henry Gurtzweiler, you can trust that your pole barn is in good hands.
Henry Gurtzweiler serves Toledo, Columbus, Cleveland, Dayton, Cincinnati, Ann Arbor, Detroit, and all other cities in Ohio and Southern Michigan.