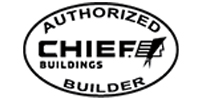 Church & Religious Construction
Henry Gurtzweiler is a leading provider of church and religious building construction in Ohio and Southern Michigan. We understand the importance of creating a sacred space for worship and community, which is why we are dedicated to providing our clients with the best possible service.
We serve all major cities in Ohio and Southern Michigan, including Toledo, Columbus, Cleveland, Dayton, Cincinnati, Ann Arbor, and Detroit. Our team of experienced professionals has the skills and knowledge necessary to turn your church construction dreams into a reality. We have a proven track record of completing projects on time and within budget. As a leading provider of pre-engineered buildings, we can save you time and money on your construction project. Our buildings are designed and built off-site and then delivered and assembled at your location. This process allows for a faster and more cost-effective construction process.
At Henry Gurtzweiler, we understand the unique needs and challenges of church construction projects. We work closely with our clients to design and construct buildings that are tailored to meet their specific needs. From the layout of the sanctuary to the materials used in construction, every detail is taken into consideration to ensure that the finished product is functional, and meets the needs of the congregation.
We are committed to providing our clients with the best service possible. From the initial consultation to the final construction, our team will be there to guide you through the process. We also offer ongoing maintenance and support, so you can rest assured that your church building will continue to function at its best for years to come. With Henry Gurtzweiler, you can trust that your church building construction is in good hands.